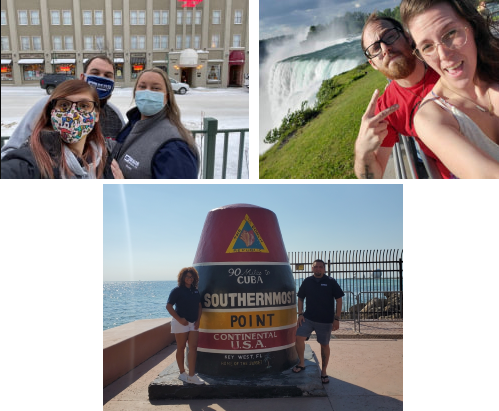 We've been to Anchorage, AK several times in the last two years. We will be heading to Fairbanks, AK for the first time in April 2023.
The Straub's team had their annual trip to Buffalo in June. Here's a great pic of Sean and Alexis at Niagara Falls.
In December 2022, we went to the opposite end of the country for our first Key West, FL inventory. Here's a great pic of Emilio and Kathy at the southernmost point of the continental US.
With our tremendous capacity, wherever you need us, we will be there.
Send us a note and a member of our team will be in touch shortly to answer any of your questions.